Knife Handles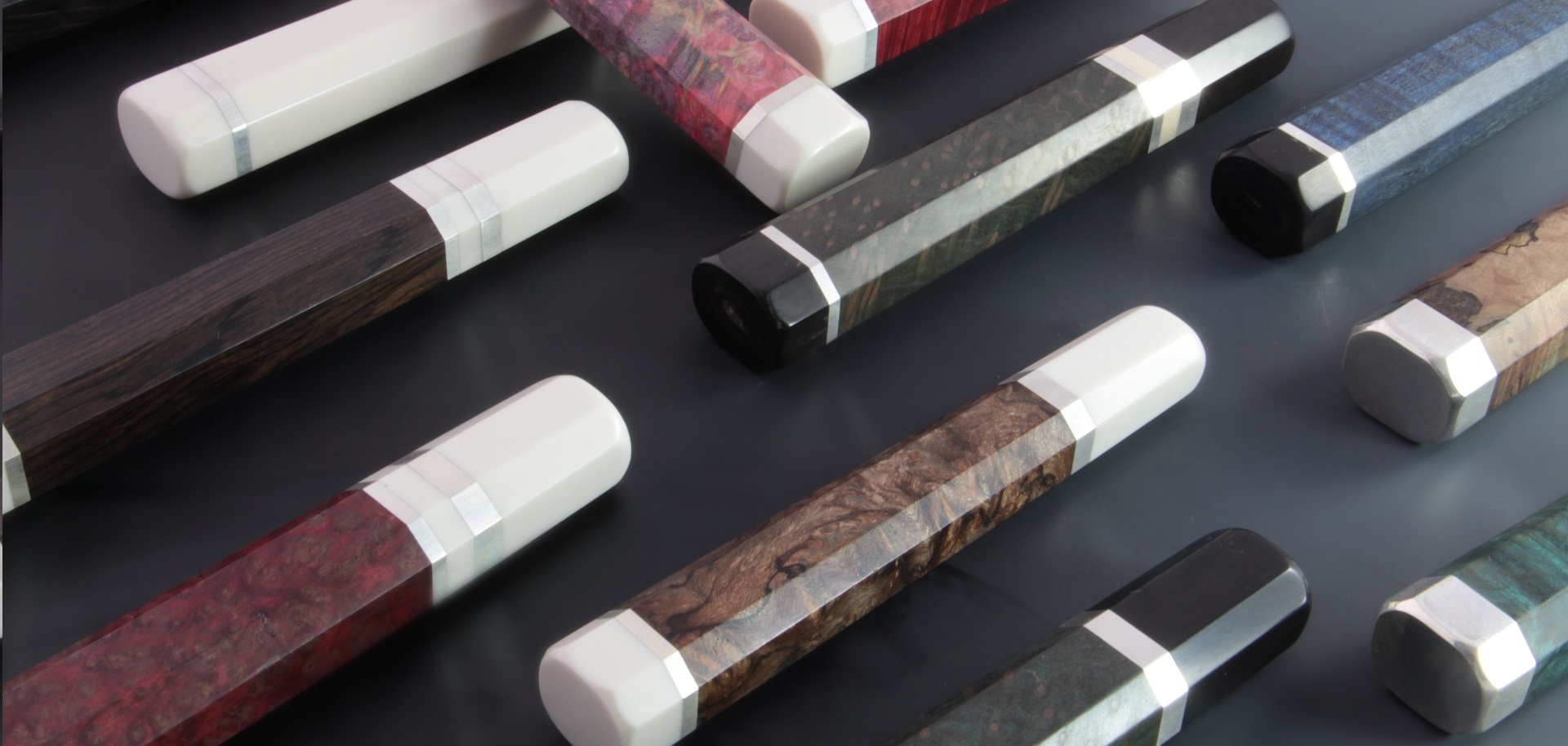 Manufacturer's Message
As a handcraft-based manufacturing company, YanagiKnife specializes in producing fine, high-quality knife handles and scabbards whose design incorporates traditional Japanese crafting techniques. We always aim to sincerely adhere to our business philosophy and provide superior quality products to our customers by continuously advancing our crafting techniques.
Because YanagiKnife works to continuously upgrade its manufacturing process, we can now provide handcrafted products at a lower cost while retaining their quality. Our continuous research and technique advancement efforts have enabled us to stay true to our promise on providing exceptional, high-quality products.
We are committed to always exceeding customer expectation by providing affordable, quality knife products to every chef and every knife collector.
YanagiKnife's Handles
Absolutely all of our knife handles are wood-based and are usually crafted out of ebony or hon-ebony wood. Mostly handles are embedded with buffalo horn bolsters, while some are embedded with pure silver bolsters. The handles that we design are filled with wood all of the way through, so they are sturdy, reliable, and are not prone to cracking. Finally, our knife handle and scabbard-surface treatment techniques are done with the most advanced treatment techniques and professionalism in the industry.
As a storefront and manufacturing company, we are dedicated to pursuing excellence in providing high-quality products to our customers at all times.
Disclaimer: We strongly recommend that prior to purchasing our handles, the purchaser have proficiency and experience in handle replacement, or otherwise send in his/her knife/knives to us for replacement due to the meticulous (precise) nature of handle replacement.
Shopping Cart
You have no items in your shopping cart.